Whether you grow your business by cold calling and pounding the pavement, you primarily use an account-based marketing approach, or you generate leads through inbound marketing, content is at the center of your growth strategy.
Even digital entrepreneurs, who claim that you don't need to create a lot of content to generate leads and sales, still produce a lot of content to spread their message, build a community, and attract new buyers.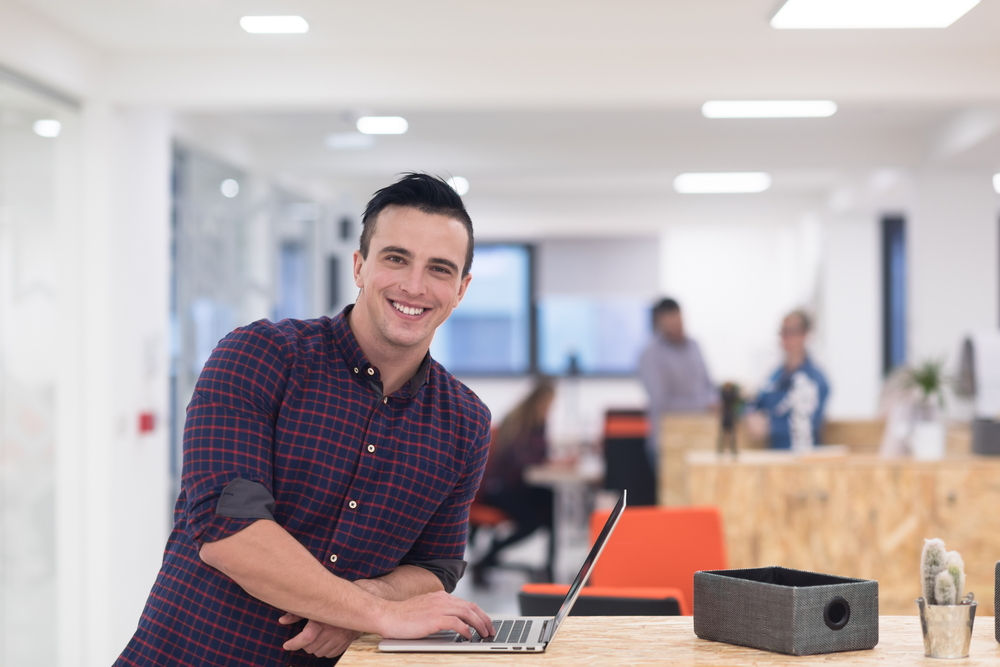 According to HubSpot, 70% of marketers are actively investing in content production, with increasing website traffic and lead generation being the primary goals. While content marketing continues to be effective, what worked two years ago no longer gets results.
Basically, everyone is producing content to get found and convert website visitors into leads. HubSpot reports that 77% of companies have a formal content marketing strategy. However, it is increasingly difficult to create content that ranks, stands out, and engages their audience in many markets.
In this post, I want to tell you about content strategies that have an even bigger ROI than using content marketing to increase website traffic and bring in leads.
Sales Content vs. Marketing Content
Let's get philosophical for a moment. Value is the currency of engagement. Engagement and the promise of value is the catalyst for bringing people down your sales funnel. What does this mean for your content strategy?
Content is a powerful conversion tool; here are just a few examples throughout the buyer's journey:
It lends itself to getting people to click through SERPs to your website.
It drives opt-ins and landing page conversions to generate leads.
It causes prospects to reply to emails, book the next meeting, or champion your solution in the sales process.
When it comes to sales enablement, content's power can't be understated. From in-depth blog posts to impactful presentations, it can provide irreplaceable assistance to your sales representatives.
But, creating top-notch sales content is only a part of the process. Knowing how to apply it at different points in the sales process drives revenue.
In the same way that blogging, podcasting, or videos on YouTube create an army of assets that consistently bring you traffic and leads, sales content can be reused over and over again to convert leads into paying customers.
What Type of Content Can Marketers Create to Support the Sales Team?
Let's take a look at 17 types of content your marketing team can produce to help sales reps close more deals.
1. Competitor Analysis & Battle Cards
Peeking at your competitor's actions is an integral part of any marketing effort. Allow this approach to help your sales reps as well.
High-quality competitor research and analysis content helps the sales team to gain insight into what works and what doesn't for top companies in your niche. Knowing when to become a copycat and when to capitalize on competitor's mistakes is essential to staying on top of the game.
If you play your cards right, you can even create prospect-facing content to educate them about their options.
Here is an example of content our marketing team created to educate people who are purchasing CRM software on the customization differences between Salesforce vs. HubSpot.
2. Blog Posts
While blog posts are mostly used for SEO and other digital marketing strategies, they can also push the customer through the sales funnel. Blogs can educate both sales professionals and buyers. Meanwhile, they are strong drivers of authority and brand positioning.
Relevant blog posts can become useful tools for sales reps by establishing the company as an influencer in its niche. Referring customers to blogs can build trust and showcase brand power. They show you know your industry and are focused on the current problems that prospects are seeking to solve.
Pro Sales Content Tip:
In your next sales meeting, probe the leads and deals that the sales team is currently trying to close. Ask sales reps about the one thing they wish their prospects understood better. It could be about your value, the importance of steps in your process, how your feature set was different from competitors, or how to calculate their ROI to make your solution a no-brainer.
Then, write a 100% educational blog post to educate those buyers. Make sure you don't bring in any language that sounds "salesy" or points to your solution. Be as objective and disarming as possible. If your sales rep's current set of leads needs this information, you can bet that this content will help your sales team close future deals as well.
3. eBooks & Guides
Most eBooks are designed to generate leads in the early stages of the buying process. While eBooks don't sell products, they offer valuable educational content for sales reps to reference throughout the buyer's journey.
Write eBooks to answer buyers' questions and help decision makers see their options through your company's lens. This sales content puts your sales reps in the position of a trusted advisor and shifts your buyer's mindset to position your solution in a more favorable way.
4. Sales Scripts & Playbooks
High-quality sales scripts are an integral part of any rep's work. While they don't need to be read word by word, these pieces of content provide structure to the rep's talking points at different stages of the sales funnel.
Scripts help maintain your brand's messaging and voice, as well as serve as a reference guide for both new and experienced representatives.
5. Social Media Posts
Social media posts help sales reps study the reaction of the customers they interact with to adjust their strategy. By teeing up sales reps to share valuable and engaging social media posts, you also help your sales team to maintain a connection with the prospects and serve as a reference to the company's achievements.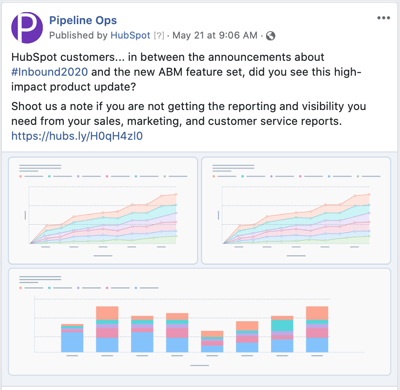 6. Training Content
Training and onboarding materials are an essential part of any sales rep's education. They can show the brand's tone and help new team members learn from what others have done before them.
Producing this type of sales content allows reps to understand the company's mission, values, market, and goals.
7. Sales Presentations & Recorded Webinars
While a good sales rep can improvise during the majority of their interactions, having a solid sales presentation can improve their efforts tremendously. A well-structured short presentation can drive sales on its own while being an excellent addition to the sales strategy.
The key benefit of a sales presentation or recorded webinar is that it can be used and reused. The materials may need only minor tweaking for different customer segments.
8. Case Studies & Whitepapers
Case studies and whitepapers do an excellent job of displaying your company's success and acceptance in your industry. Sales reps can use excerpts and quotes from these studies during different stages of the sales funnel.
Whitepapers and case studies also tell a story that goes a lot deeper than a description of your services on a website. By illustrating real-life solutions to consumers' problems, these types of content support your sales reps as they guide customers through the buyer's journey.
9. Customer Feedback
While you can't create this type of content, your marketing team can create a system to curate it, format it, and make it accessible to your sales rep. By making a collection of customer reviews and comments part of your sales enablement toolbox, you give your sales representatives an excellent opportunity to highlight social proof in the sales process.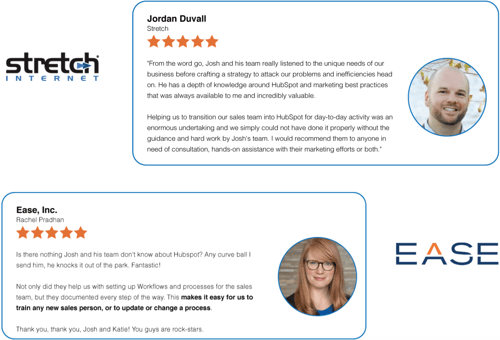 10. Help Documentations & Specs
If you are selling highly technical products, posting detailed and easy-to-read help documentation on the website can educate sales reps.
Maintaining spec sheets and other product details can help teams answer questions and adjust their messages. It's important to keep this content updated according to the latest changes in the inventory.
11. Pricing Calculators & ROI Guides
Pricing calculators and other price reference tools provide valuable assistance to reps when they face pricing questions. This can range from mobile apps to spreadsheets to web-based calculators.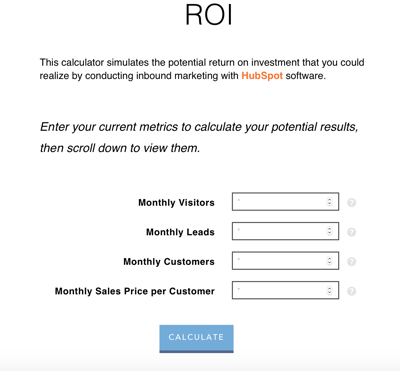 In case your pricing structure is simple, you can still create a short one-page table/guide, which includes best practices and tips for speaking with potential and existing customers.
For complex pricing structures, you may want to consider making a simplified spreadsheet or web-based version of the calculator that sales reps can easily share during sales calls.
12. Email Templates
Writing well-structured and customized emails for each step of the buyer's journey can be time-consuming for the sales team.
You can come up with general email templates for different sales process stages and leave the rest to the reps. Pull this copy from the sales emails that your top sales reps are already sending and have been proven to work.
13. Persona Outlines
Knowing as much as possible about the target audience simplifies the sales process. Since you are probably already creating buyer personas for your marketing efforts, use this information to provide outlines for your sales team. This can help them gain insight into the customer's pain points, motivations, and priorities.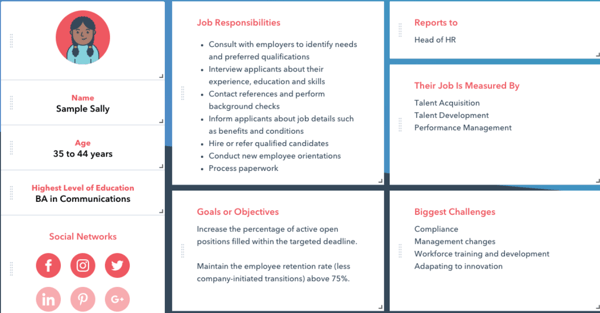 14. Customer Stories & Data
Besides offering your sales team access to buyer personas, you can provide them with information about each client for retention efforts or selling to peers of that company. Creating short descriptions of your existing customers can give sales teams an excellent point of reference and important knowledge on which to base their message.
15. Sales Notes
Making notes about customers your team works with can be essential to your sales efforts. Asking the reps to share this information and turning it into valuable readable content can empower new representatives and help experienced team members refresh their knowledge.
16. FAQ Sections
A Frequently Asked Questions section on your website (or for internal company use) can be essential to driving the sales process. FAQs help sales reps cut through the "sales talk" and give prospects straight answers to their most important questions.
FAQs also build trust and allow the marketing and messaging experts in your company to guide how your sales team addresses these issues with prospective customers. By giving your sales reps opportunities to learn what customers struggle with, it also allows them to get their job done efficiently next time these questions arise in the sales process.
17. Objection Handling
The sales team often hears concerns customers have about products. It's vital to have a quick reply to these issues to keep the client interested. To help reps do it, you can create objection handling content. It could contain a list of possible objections that might arise at specific points in the sales process, as well as templates, resources, and content for replying to them.
Sales Content Takeaway
Investing in content marketing to drive traffic and leads is still a critical part of your growth strategy. However, producing content for your sales reps to use during the sales process yields an equal, and often higher, ROI.
Sales representatives need as much help as possible to drive sales efficiently and successfully. Providing the right content allows the team to tweak its strategy and in turn, create repeatable processes for increasing the company's revenue.
Ready for the best part? Most of the time, your sales content will also help your SEO, web traffic, and lead generation strategy.