Data analytics is a key business tool that helps successful companies plan growth, execute strategies, and make the right adjustments along the way. According to Insights2020 research, nearly 70% of executives working with "overperforming" companies attributed the corporate success to interpreting and acting on disparate chunks of data.
HubSpot has an entire suite of customizable reporting and dashboards that are available to all of its users - from basic (free) all the way up to enterprise level. With its ease of use, your team can set up customized HubSpot reports and dashboards for your business in a matter of minutes.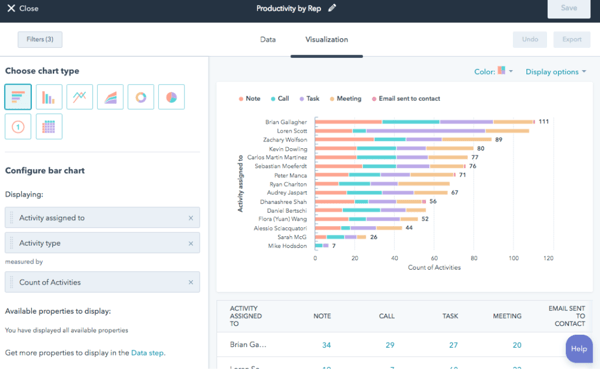 However, studies show that companies are not using and analyzing data regularly. In fact, NewVantage Partners' 2019 Big Data and AI Executive Survey found that the percentage of firms identifying themselves as being data-driven has declined in each of the past 3 years – from 37.1% in 2017 to 32.4% in 2018 to 31.0% in 2019.
If being a data-driven company is the holy grail for any organization and HubSpot is making it easier than ever to organize and report on data, why aren't more companies doing just that?
Common Problems With HubSpot Reports and Dashboards
HubSpot's reporting and dashboard engine enables your company to build reports customized to your specific business processes and tactics in hours, not days. This simple method can be deceptively simple for a few reasons:
HubSpot's out-of-the-box reporting templates are a one-size-fits-most approach that more often than not does not speak to the intricacies and nuances of your specific business.


If your entire HubSpot infrastructure has not been built out from the back-end with reporting and dashboards in mind, then the data you choose to report on and build dashboards around will not be specific enough to provide insight to your company.


The sheer amount of options HubSpot provides in its reporting and dashboards suite, coupled with the enormous volume of data available for your company to report on, can be overwhelming. When faced with the massive task of choosing the right options to highlight the most relevant data, many give up and decide not to report at all.
The good news is that I have two important tips on creating HubSpot reports and dashboards that will help your sales and marketing teams unlock hidden revenue and paths to grow your business.
HubSpot Reporting Tip #1) Build and Leverage Your Lead Management Framework
The first step in creating actionable reports is to build a business-specific lead management framework within HubSpot.
A solid lead management framework will show:
What to do with leads
Where they go in your CRM
What data gets changed
How to track and follow up with leads
How to know where they are in the sales process
How to spend your time selling, instead of entering data into your CRM
For each lead that enters your HubSpot CRM, your lead management framework should provide a clear path for how that lead will move through your marketing and sales process. This path can be forged by creating clear definitions for lead statuses, lifecycle stages, and deal stages around your specific business and sales processes.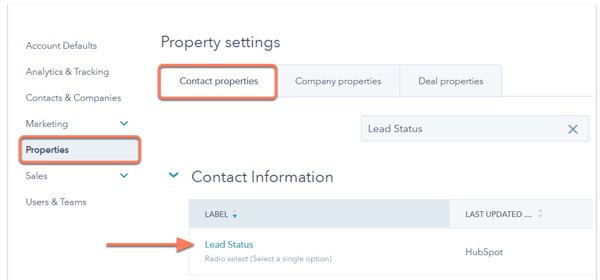 The right framework will accommodate all the different scenarios your teams will face during the marketing and sales processes. Ultimately, a solid lead management system will do all the hard work behind the scenes of your CRM so that your sales team can focus on building relationships and closing deals for your company.
Once your lead management framework is set up, you can move onto the next step to creating killer reports in HubSpot.
HubSpot Reporting Tip #2) Create a CRM Adoption Program
Before you start pulling data from your CRM to build reports and dashboards in HubSpot, you need to be sure that all your sales reps are using your CRM consistently and correctly. If not, all the time that was spent on developing a lead management framework was a total waste and any reports you build from the CRM are virtually worthless because they will be based on incomplete data.
You can only steer your company based on your HubSpot reports if you have confidence in the data you are looking at. Implementing a CRM adoption program is one of the best ways to ensure that your leads are going to be worked by your sales team and your CRM data will accurately reflect your company's performance. If everyone on the team uses the same playbook and your CRM processes are followed, a higher percentage of leads will (eventually) turn into revenue.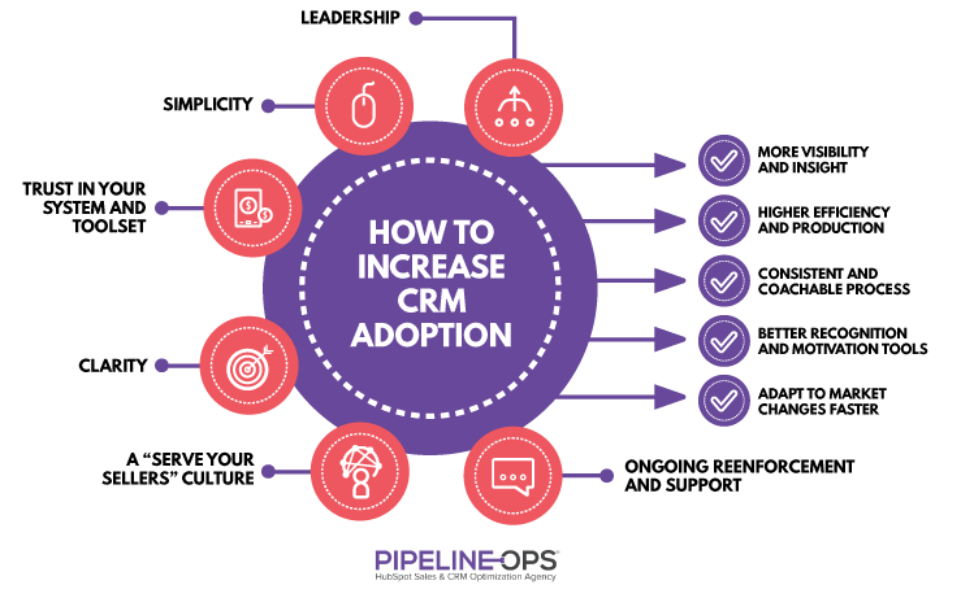 A good adoption program means that sales reps know:
Which data they are responsible for and how to follow all processes connected to that data
How to maintain the CRM over time (this requires ongoing training and reinforcements on your part)
How to keep their data updated and clean


We've found that CRM adoption comes down to leadership, simplicity, and trust. If you can keep those three pillars in mind as you roll-out a CRM adoption plan to your teams, you're on the right track to success.
HubSpot Reports and Dashboards Takeaway
The numbers don't lie - data drives revenue. Companies who adopt data-driven marketing, sales, and customer service strategies are more likely to have an advantage over the competition and increase profitability. In fact, according to Forbes, they are six times more likely to be profitable year-over-year.
As an executive, your first priorities should be to create a solid foundation for that data through a lead management framework and CRM adoption program.
Only then will you be able to harness the power of data with HubSpot reports and dashboards to get clear visibility into what works and what doesn't for your team. Leveraging this insight will lead your business to new heights of success.