Every one of us knows a rock star salesperson. You can usually find at least one on every sales team. These top performers have found a way to build strong relationships, ask the right questions, and close more profitable deals than those around them.
Emulating those sales reps is a top priority for the other members of the sales team. Watching a rock star sales rep work is like seeing Lin-Manuel Miranda freestyle. You know you are witnessing a master practice his or her craft.
As a C-level executive, VP of Sales, or Sales Manager, you treat your top sales talent like gold. However, in the back of your mind, you know that your goal is to create a high performing sales organization. That means that you need to implement processes, tools, and sales enablement programs that move everyone on the sales team toward becoming a sales rock star.
Pipeline Ops is proud to introduce the Modern Sales Management show: a podcast for the people charged with making sure your company hits its revenue goals.
What Is the Modern Sales Management Podcast?
The Modern Sales Management podcast will address the unique challenges faced by CROs, VPs of Sales, and other sales leaders. We'll cover a wide range of topics, including sales and marketing alignment, managing C-level expectations, coaching sales teams, integrating technology, and how to create repeatable selling processes.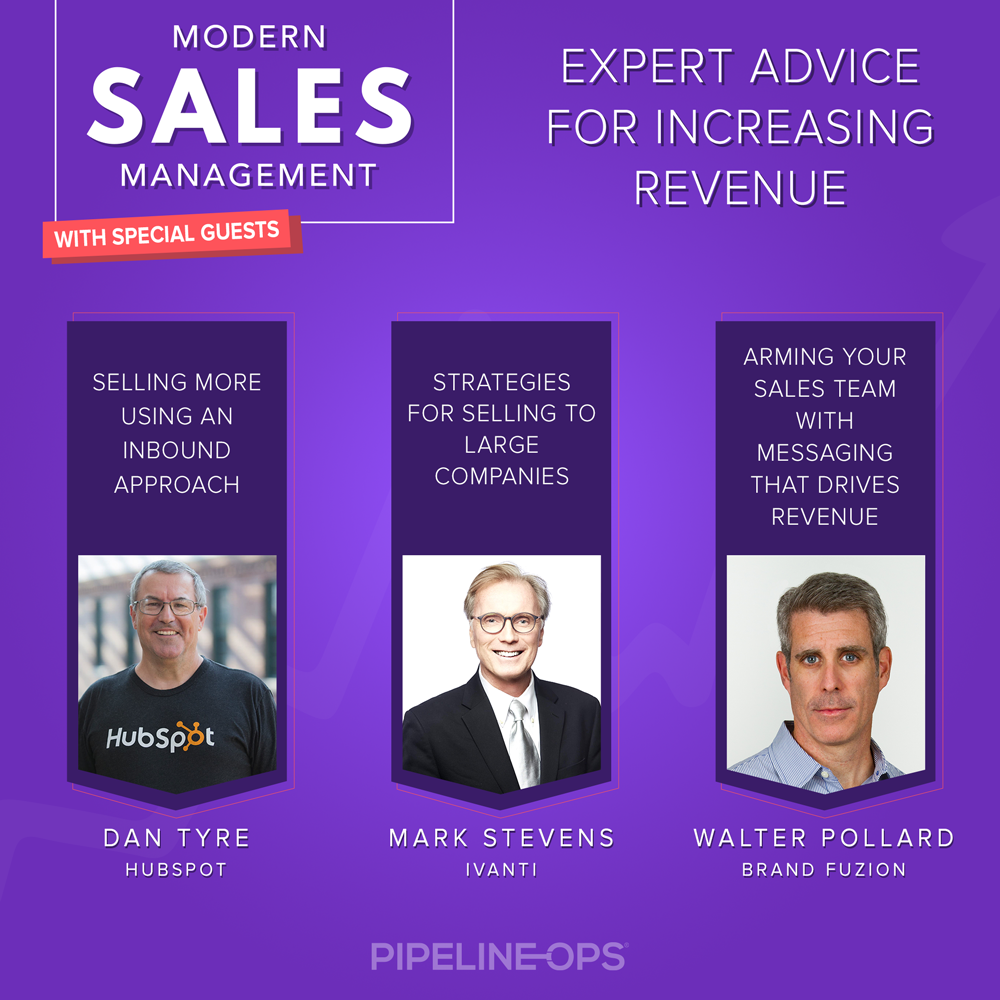 Successful sales management is both an art and a science and our new podcast brings you actionable advice and frameworks from people who are helping sales teams drive revenue everyday.
In these inaugural episodes, you'll hear from:
Dan Tyre, HubSpot
How Sales Teams Can Increase Revenue (And Help More People) With the Inbound Methodology
Mark Stevens, Ivanti
How to Help Your Sales Team Sell to Large Companies
Walter Pollard, Brand Fuzion
How to Give Your Salespeople Messaging That Drives Revenue
There are currently thousands of podcasts about how to become a better salesperson. We created this podcast to help the people who serve those sales teams. Our guests and discussions will provide insight into how to give sales teams the leadership, tools, and processes they need to hit personal, team, and company revenue targets.
Listen and subscribe today at ModernSalesManagement.com or on your favorite podcast app.