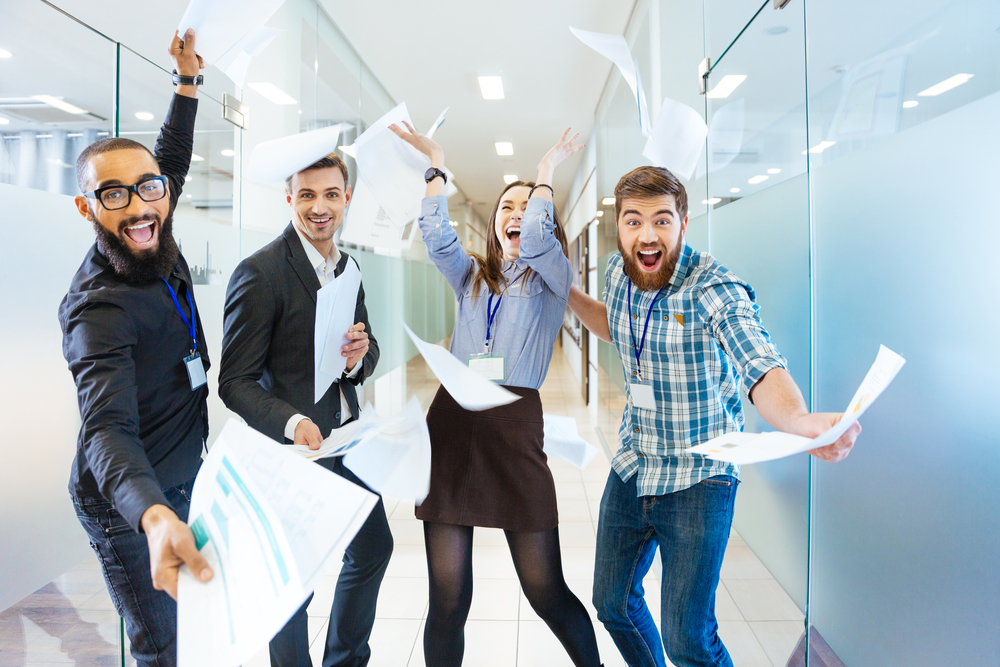 Have you ever walked into a store or restaurant and instantly known that the staff loves working there?
In every interaction you have with them, it is clear that:
They are true believers and they wear it on their sleeves.
They take pride in being part of that company.
They are invested in giving you an outstanding customer experience.
This type of culture and employee satisfaction is very difficult to achieve. It takes time and deliberate design. A purposeful culture like this leads to higher customer satisfaction, strong word-of-mouth marketing, and overall growth.
I'm proud to share that Glassdoor, a well-known and respected employee review site, just named HubSpot the best place to work in 2020. This ranking is based on more than 55 million employee reviews for more than one million companies.
With my immense pride comes a sense of responsibility to share with you why this ranking is so important to those of you who are currently researching sales and marketing software options for your business.
HubSpot Versus the Other Sales and Marketing Automation Companies
People often compare HubSpot to their other software options in regards to price, features, and administration/implementation costs.
Even if you took HubSpot out of the equation, comparing software this important to your company in an "apples to apples" way is a fool's errand. It is simply not possible to make an accurate assessment using this approach.
When people lump HubSpot in with all of the other sales and marketing software options out there, it tells me something about their understanding of HubSpot and their customer experience expectations.
More often than not, there is a key ingredient missing from their pursuit of a long-term growth platform.
The Role of Your Software Vendor's Culture and Employee Satisfaction in Your Success
A big factor in your decision to invest in sales and marketing software is trust that you are going to be successful. That said, you initially have a lot of options.
This expensive decision becomes much easier if you have solid reason to believe that the software's methodology, tool set, and support will propel you to achieving your goals.
Your initial research may make it seem that all of your sales/marketing software options are fairly similar (in regards to platforms, branding, and customer reviews online).
However, if you take into account the latest rankings from Glassdoor, maybe your software options aren't that similar after all. Working with HubSpot means partnering with a company whose employees care deeply about you, their role, and their company's mission. This includes transparency during the sales process, 24/7 customer support, and ongoing investment in training programs and product development.
I think it's fair to say that a company this deeply committed to its people could have a profound effect on your own level of success.
This is one of the reasons I have worked closely with HubSpot every day over the past 10 years.
Working With a Software Vendor That People Love to Work for
As a longtime HubSpot Partner, seeing the latest rankings on Glassdoor was certainly no surprise to me.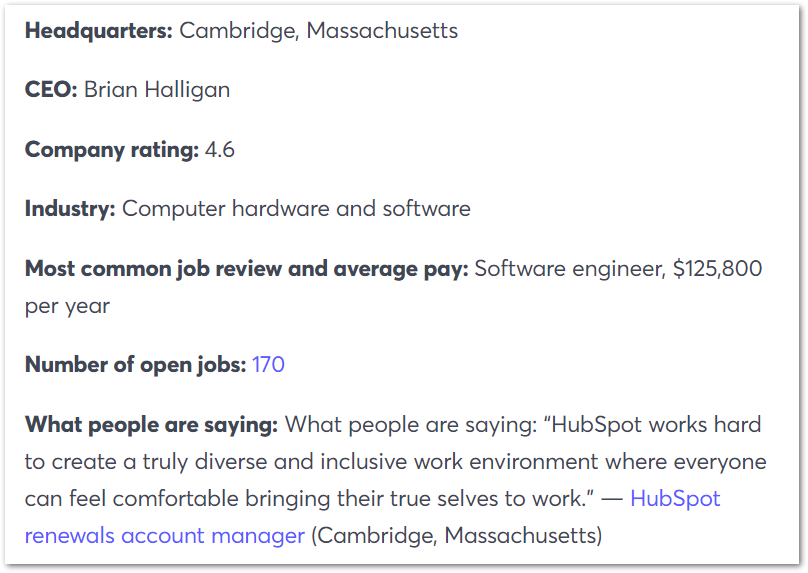 Although I've always been very confident with HubSpot, do you realize how extraordinary it is to be named the top place to work in the United States?
This is a seismic feat!
When you are evaluating which CRM and marketing software to build your business on, think about this: HubSpot is a destination employer. More specifically, HubSpot is the platform provider that the employees of the other software vendors want to work for.
Now, let's turn the conversation back to your company.
How do you think that its culture and investment in people will impact your experience with HubSpot?
HubSpot may or may not be the right platform for your business. However, I think you'd be doing a disservice to your decision-making process if you didn't strongly consider the sales, marketing, and customer service platform that is rated #1 in the nation for employee satisfaction.
After all, both Disney World and your local carnival have amusement rides. Disney tickets can cost over $100, while the carnival costs $10-20. Is the experience the same?
Cultures drive the people who drive your experience.
Congratulations to all of the HubSpotters! You're all very deserving of this tremendous recognition.