When you're using HubSpot to grow your business, you quickly realize how much weight the email address associated with your HubSpot user account holds. Your email address is your login. It is also where you receive all of your notifications, exports, and alerts.
With all the complexity and interconnectivity of HubSpot, what happens if your email address changes?
The Name Change Game
It happens everyday in business. Someone in your company's marketing or sales departments gets married and changes their name. With their new last name, they update their email address. Now, they need to change the email address associated with their HubSpot account.
Another scenario I often see is when one company merges with another company. Now, all of the people from company A need to change the domain in their email address to that of company B.
Or in our case, my company just went through a rebranding where we got a new domain and new email addresses.
Like many HubSpot sales automation partners, we have some really complex automation, reporting, segmentation, and ownership rules in our system. Keeping that in mind, we didn't want to have to "start over" under our new email addresses.
Until recently, when you had to change an email address in HubSpot, you would need to delete the old user in HubSpot, create a new user, and build everything out again. The problem was that you have ownership of contacts, companies, and deals tied to your email address. You also have workflows assigned to you as a HubSpot user and reports filtered by user. Therefore, creating a new user from scratch and seamlessly connecting all the data to the new user could easily take months to successfully execute.
Luckily for us (and you!), HubSpot now has a quick and easy process for updating a user's email address.
HubSpot Makes Changing Your Email Address Easy With Updated Process
Let's walk through how to change your email address in HubSpot in a matter of seconds. The first step is to log into your HubSpot account and navigate to your Profile & Preferences section. You can do that by clicking on your profile in the upper right-hand corner of your screen and then click on "Profile & Preferences."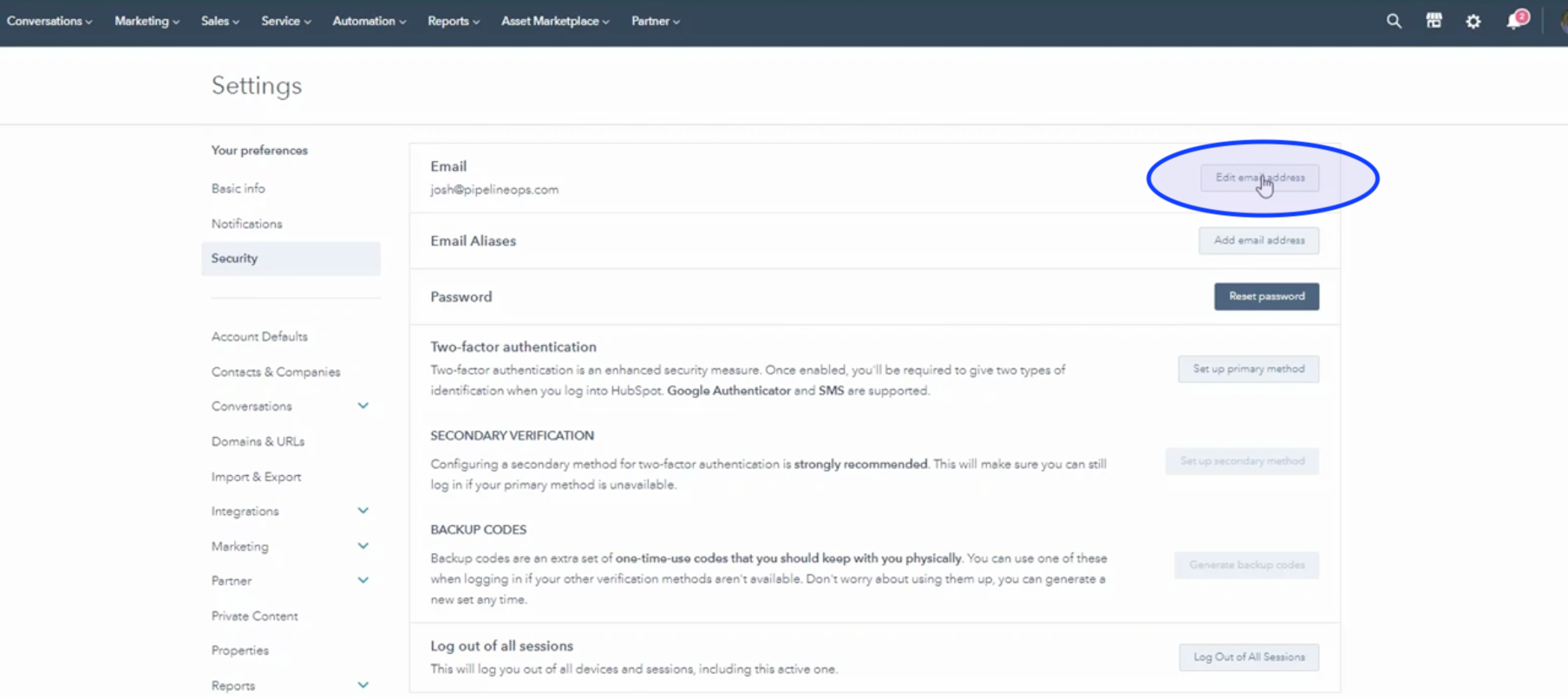 From there, you're going to click on the "Security" tab. Then, simply click on "Edit email address" and enter your new email address. HubSpot will send you a verification email to your new address and once you verify it, your email address is officially changed with HubSpot!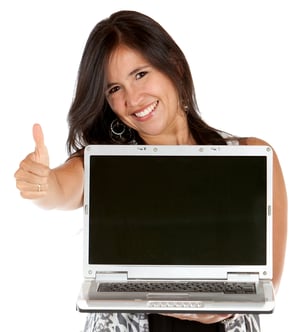 So there you have it - same user, new email address.
You'll still have the same associations with contacts, companies, deals, and tickets in HubSpot, as well as the same associations with all the automation you've previously built. More importantly, you didn't have to start over or update anything.
If you're someone on the marketing side who emails are coming from, you can also instantly use HubSpot to send email marketing campaigns without any additional work. Also, all notifications will go to the right place. It's that simple.
I'm so glad that HubSpot added this fast and easy option and you'll be thankful too when the need arises for your business.