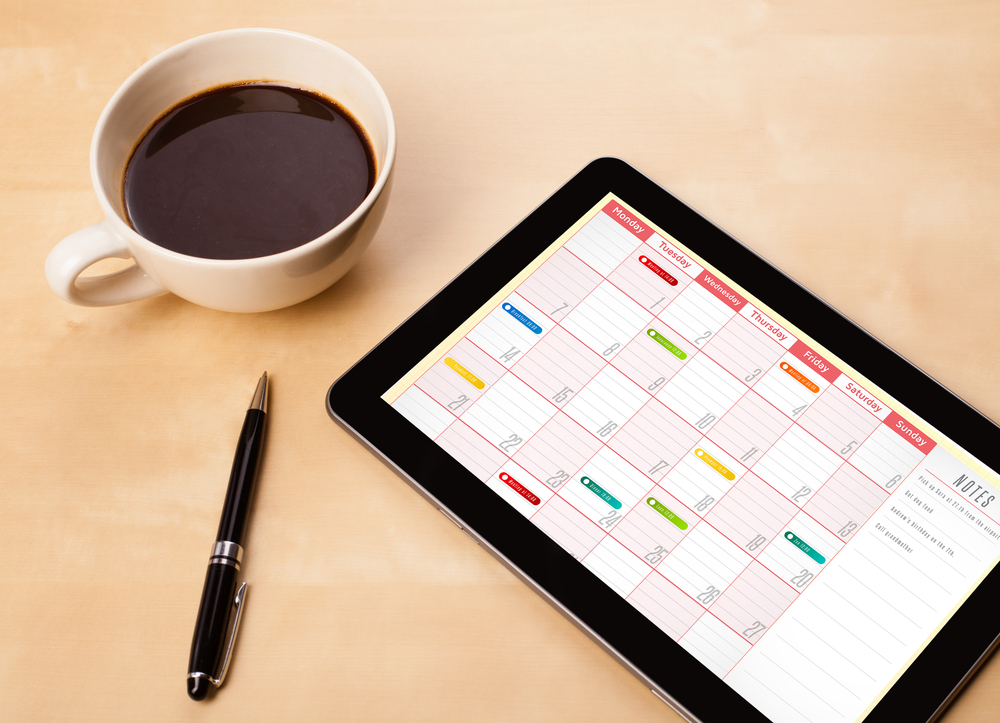 One of the most important parts of your HubSpot lead management framework is your ability to see where each lead is in the sales process. This is key for both accurate reporting and actionable segmentation.
More specifically, if you're sending a marketing email out and you don't want people who are already engaged in the sales process to get that email, you need to know which of your leads are already engaged with a salesperson.
Why Segment Leads Who Have a Sales Meeting on the Calendar?
Imagine that you're setting up a simple behavioral automation campaign in HubSpot. Your plan is to contact visitors who returned to your website's pricing page by sending them a re-engagement email two minutes after they visit.
Your call-to-action (CTA) in the email is to get people to book a meeting with a sales rep. To target the right audience for this CTA, you need to know who already has a meeting booked on your sales schedule.
To get this customer experience right, you need to know how to segment contacts in HubSpot by the people who have a meeting on the calendar with your team in the future (i.e. not the contacts who have booked a sales call in the past.)
We're going to show you how to build a list using this specific criteria (contacts who have a future sales meeting booked). You'll see that this list can be used in a lot of different places. It has far-reaching implications in your segmentation and automation.
How to Create the HubSpot Campaign in this Example
OK, back to our sample behavioral automation. Remember, you're running a behavioral automation campaign where if somebody visits your website, you want to contact them via email to try to engage them into a sales meeting.
Obviously, you wouldn't want that email to go out to people who are existing customers because you don't need to bring them through the sales process like you would with a new lead. Also, you don't want that email to go out to people who are currently engaged with your sales team and have a meeting booked on the calendar in the future.
So I'm going to show you exactly how to filter these types of contacts out of your campaign in HubSpot.
How to Identify People with Meetings in the Future in HubSpot
Login into your HubSpot account and click on your "Contacts" tab. Next, from the dropdown menu, click on "lists." Then, in the upper right hand corner of your screen, click on the orange "Create list" button.

We're going to call this list, "Contacts with meetings in the next 30 days." We want to use this list to suppress everybody who has a meeting with somebody on our team within the next 30 days going forward.
Next, you're going to go into the contact property and you're going to click on "meetings." Now click on "last meeting tool submission," which is kind of a strange phrase. But, if you look at its description, you'll see it has a good explanation. It's "the date of the most recent meeting booked from the Meetings app."

So, if you select the option "is more than 30 days from now" and apply that filter and save that list, it's going to pull up all of your contacts that have meetings booked through HubSpot on the calendar for the next 30 days out.

Of course, you can change that to 7, 10, or 14 days out, whatever you may need for your specific automation.
So, that is the trick to keep in mind when using HubSpot to create lists of people who are engaged with your sales team.
If you want to exclude people from your campaign who have future sales meetings scheduled, pay close attention to the "last meeting tool submission" date.
And remember, the date HubSpot is referring to isn't the date on which the sales meeting was scheduled, it's the date the contact has chosen to have their future sales meeting.
This little-known nugget of HubSpot knowledge will save you a lot of headaches. Now you can confidently move forward and accurately segment your marketing campaigns to filter out the people who already have meetings on the books with your sales team.