Revenue Operations (a.k.a. RevOps) is a term that is being thrown around a lot lately on Google searches, LinkedIn posts, and everywhere in between. The problem with this trending topic is, similar to other business buzzwords and jargon, there is no universally agreed-upon definition for revenue operations.
Revenue Ops means different things to different people, which makes it hard for executives like yourself to get behind the strategy of RevOps and its role in your company.
As someone who has run a Revenue Ops agency for several years, I can tell you three things with confidence:
Revenue operations is much more than a trendy buzzword.
You don't have to be a techie/geek to understand its meaning.
Once you understand my definition for RevOps, its potential for your business is endless.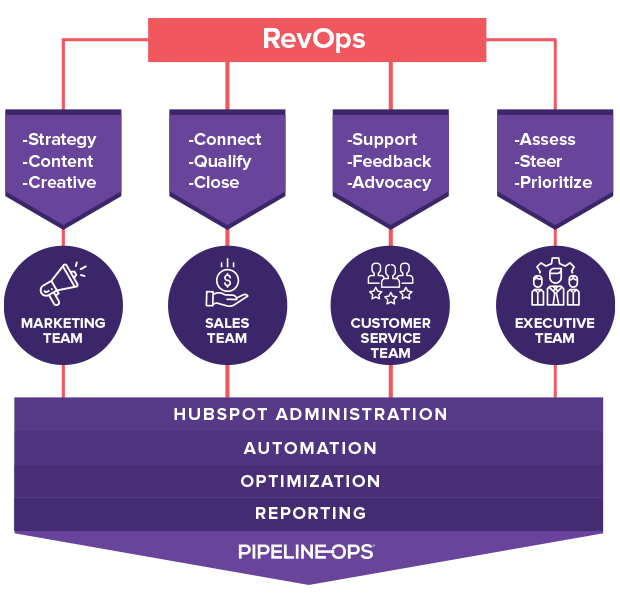 A Broad Definition of Revenue Operations
One of the most common definitions of RevOps is the combination of your marketing operations, sales operations, and customer service operations teams into one entity known as revenue operations. This is a great starting point, but it assumes that you have a clear definition for those three functions. To truly understand the complexity and strategy behind RevOps, you need to dig a little deeper.
Our Definition of Revenue Operations
Revenue operations is the team, data structure, and processes within your organization that allows:
Your marketing team to be marketers

Your sales team to be salespeople

Your customer support team to be customer service people

Your executive team to be executives
In other words, revenue operations is the operational infrastructure (starting with data, automation, and productivity tools) that enables each department to do what they do best.
Revenue Operations - a Marketing Perspective
As an executive, you know your marketing team is responsible for creating ideas, content, and campaigns that attract leads (potential customers) to your organization. However, without the right business-specific automation on the back end of your marketing efforts, the traffic and awareness your marketing team works so hard to generate will go to waste. This is where a revenue operations team can help.
Revenue operations can support your marketing team by running pre-recorded webinars and masterclasses within your campaign funnels. They can also set up a custom chatbot for your sales team to help move leads down your sales pipeline quickly and easily.
No matter the task, RevOps' main objective is to provide the business-specific technical structure that will optimize your marketing's strategy and effectiveness. This allows your marketing department to focus on their superpower (marketing) and not have to learn the ins and outs of a complex software platform.
Revenue Operations - a Sales Perspective
Your sales team is tasked with building relationships, forging connections, and closing deals. They don't have the time, nor the skillset, to customize your CRM, create processes, or build sales reports. This is the role of revenue operations.
RevOps can provide automation on the back end of your sales platform to rank and prioritize the leads that are most likely to close. Your RevOps team/agency can also provide an infrastructure within your lead routing system which ensures leads are assigned to the right sales reps at the right time in your process. And for the leads that aren't as hot, revenue operations can set up nurturing automation that keeps those leads on the rep's radar so they can close those deals eventually.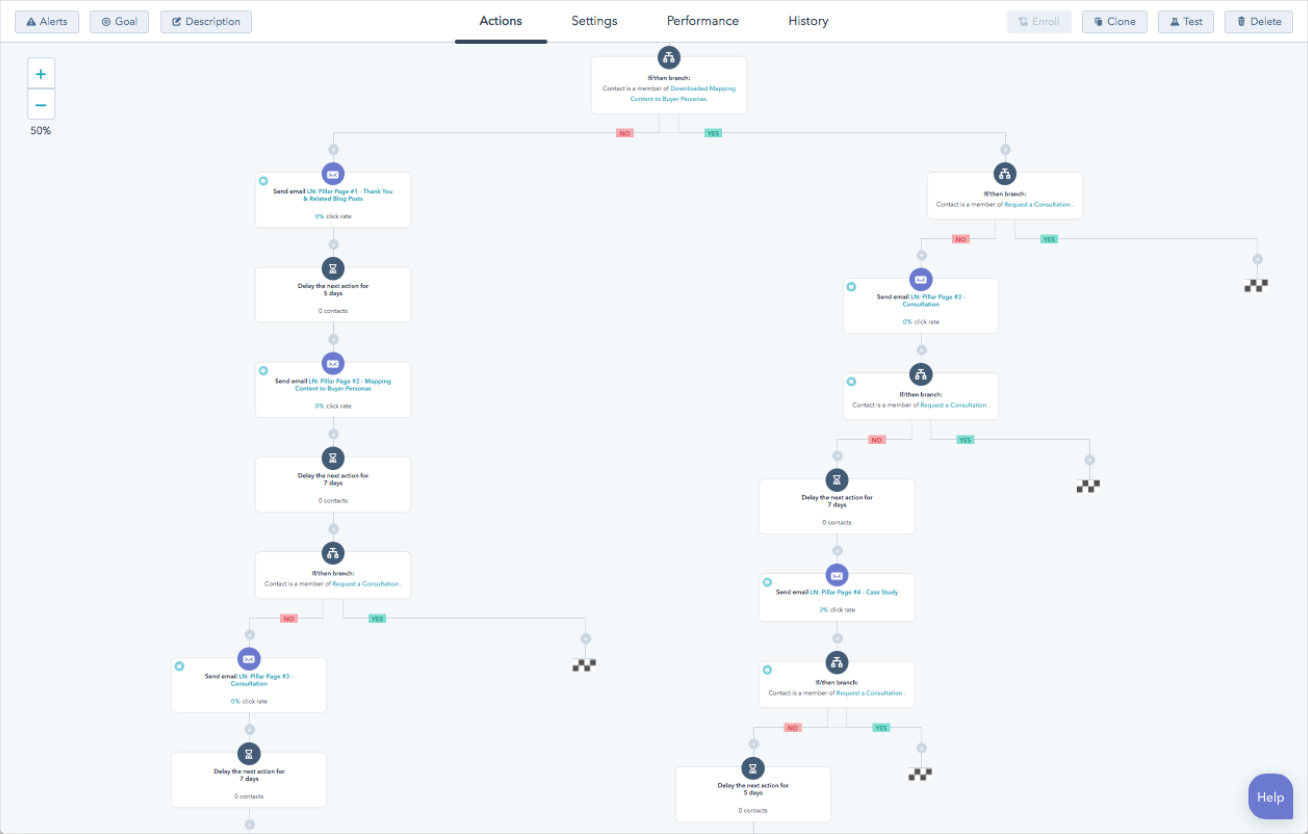 Revenue ops specialists can assist your sales team with making contacts with leads at the right time. Furthermore, your revenue operations team will train and reinforce your lead management processes with your sales team. By providing the structure behind the scenes of your sales process, your sales team has an easy-to-use CRM and lead management process that they will adopt and find success with.
Revenue Operations - a Customer Service Perspective
Once your sales team has closed a deal, your customer service team jumps into action to serve and retain that customer. However, not all customers are created equal. While some may be 100% behind your product or service, you may have others who are wary of their purchase/contract and need more ongoing support. Expecting your CS team to identify and respond accurately/timely to every type of customer is nearly impossible. But with the right RevOps support, your CS team can do just that.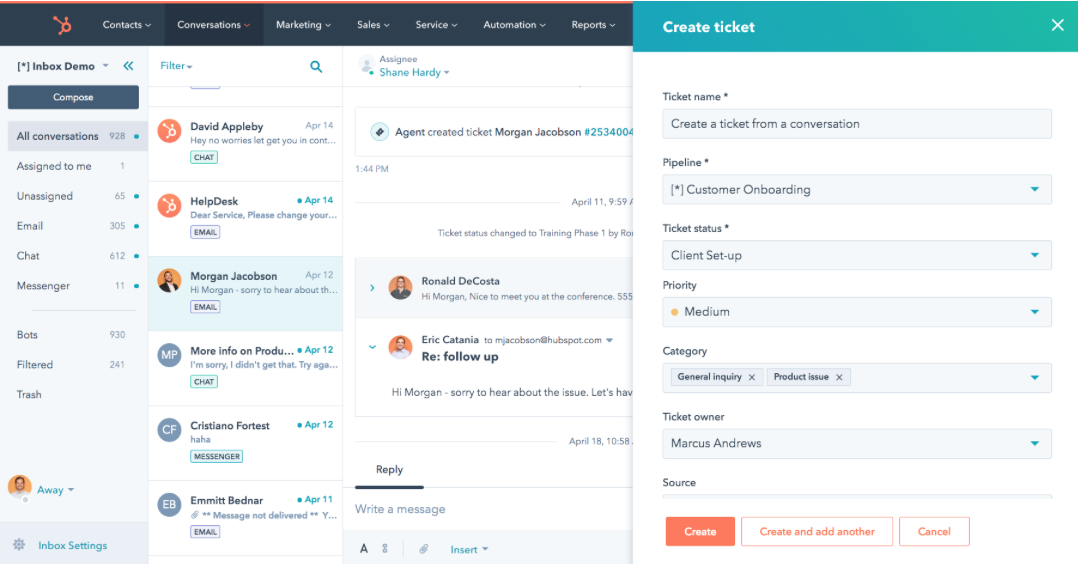 A revenue operations team can set up an automated advocacy and customer service engine in your CRM so that your CS reps can see immediately who needs the most help and how to help them. This structure will help your customer service reps build rapport with their clients and in time, create advocates for your company (i.e. referral sources).
Revenue Operations - an Executive Perspective
"I have copious amounts of free time on my hands and want to learn complex software platforms with every spare minute."
-No Executive Ever
When you are charged with managing a department, hitting numbers, and driving revenue, the last thing you need is to try and learn the intricacies of a high level marketing, sales, and service platform. However, sticking your head in the sand and hoping for the best isn't the right strategy either.
Revenue operations can assist executive teams with automation and data structure that provides customized data and helps them to understand what is working within their company and what isn't.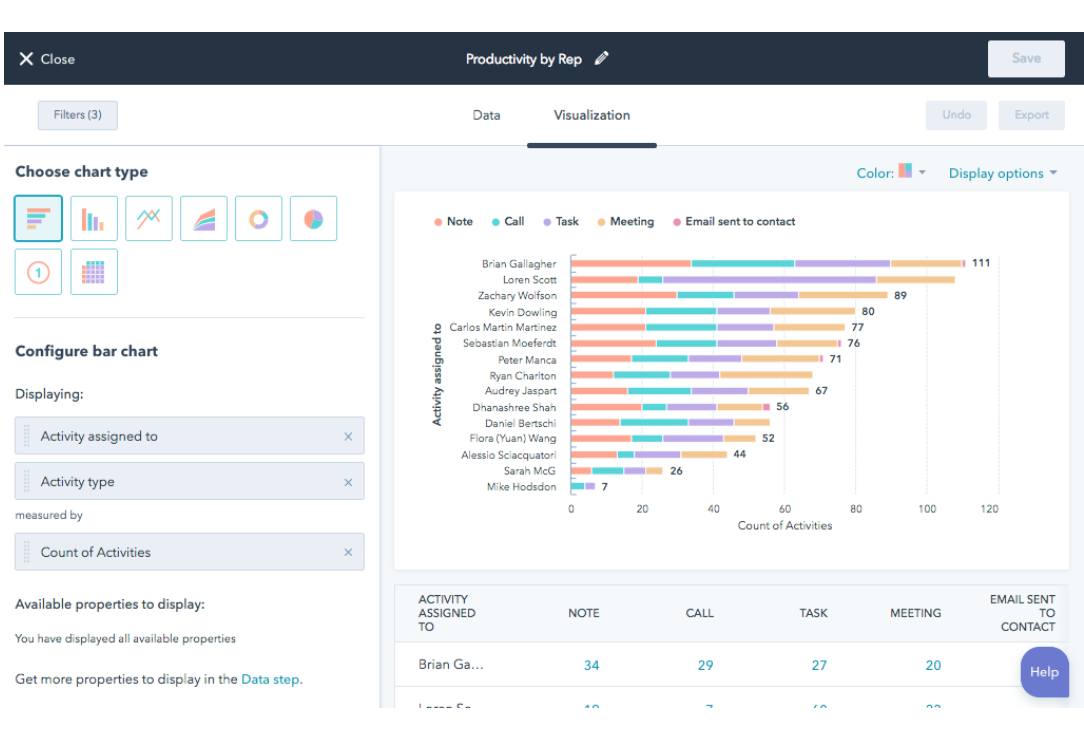 This data can take the shape of performance reports, daily/monthly/quarterly forecasts, or even rep activity graphs. By targeting the KPIs most relevant to your department, your revenue operations team can give you more visibility into your team's efforts and accurately guide you on where you should spend your time and budget.
Revenue Ops Takeaway
As an executive, you know the superpowers of your teams. You understand that individuals perform better when they can focus on their strengths and the functions of their job on which they are measured. When it comes to optimizing your sales, marketing, and customer services processes, don't add unnecessary burden to your teams' plates. Look into hiring a revenue operations partner or creating an internal RevOps team for your company and get the infrastructure, automation, and reporting your teams need for maximum revenue growth.