There is an organization near Phoenix called Feed My Starving Children. They package up meals and send them to starving and malnourished children in places all over the world.
Their volunteers use bulk ingredients like vitamins, vegetables, soy, and rice, and package them into supermarket-grade packages to be shipped overseas.
They have a big facility in Mesa, AZ. They also have a MobilePack program that travels to local places in the community like churches, schools, etc. Volunteers at those locations can work together to pack food to be sent overseas.
Last weekend, I had the opportunity to participate in a Feed My Starving Children event at a local church.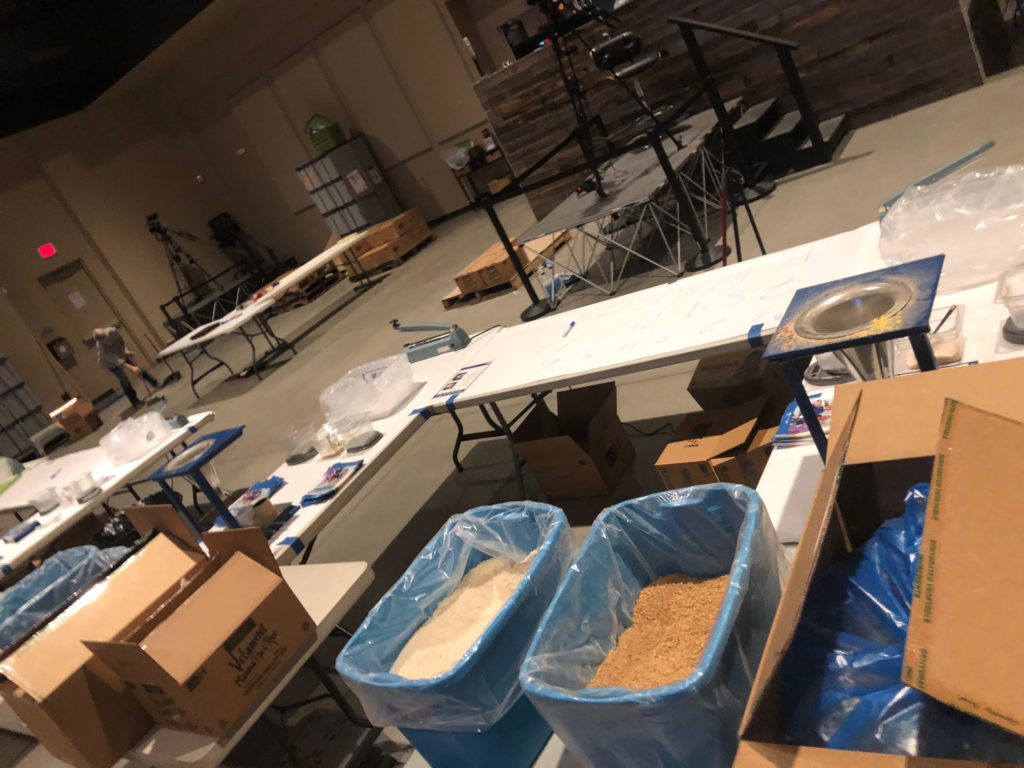 There were 40 tables set up like the arrangement above. There were 10 to 20 people at each table. Together, we packed 34,000 meals for kids in 90 minutes. That's enough to feed 93 kids for an entire year.
It was incredible.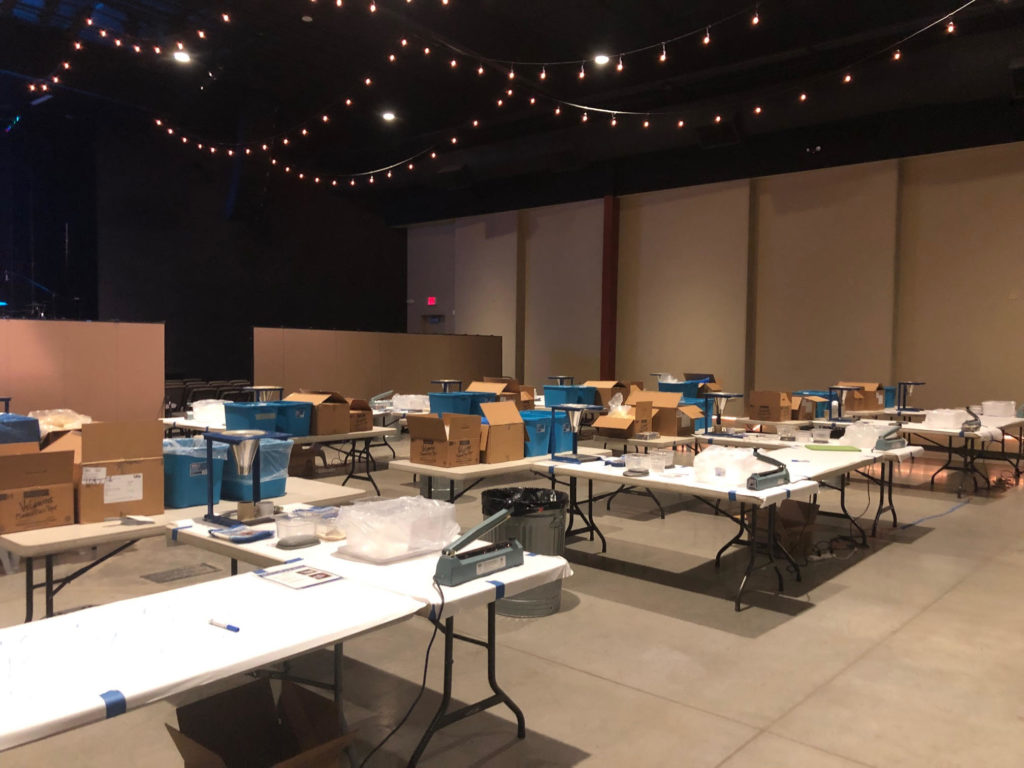 Want to know the most crazy part? That was one of three sessions planned for Friday night and Saturday morning. The goal was to pack over 100,000 meals between the three sessions.
Now, how can they do this?
Feed My Starving Children has their systems down to a science. They had to develop a "human machine" that not only got the job done, but also worked for volunteers ranging in ages from 5-85.
The key is that each person had a micro-job, like scooping soy or rice, weighing and adjusting the bags, or sealing the packages. Together, it made for a very efficient system.
However, if each individual volunteer had done all the jobs - getting a container, scooping bulk ingredients into the big metal funnel, sealing and boxing packages, etc. - this event would have produced 30-50% lower results.
Instead of 100,000 packages, Feed My Starving Children would only come away with 50,000-70,000 packages to send to kids in need.
What can small marketing teams, who are always trying to do more with less, learn from this type of system?
This experience with Feed My Starving Children gave me insight into how small marketing teams, like yours, can get more done with limited resources and take on (and beat!) companies that are four, five, or six times your size.
In this episode of the Pipeline Ops podcast, I walk through 5 micro-systems that you can begin implementing this week to help you move from slow linear processes to a well-oiled machine.
Listen to the Full Podcast Episode in iTunes or Below