Sales skills are one thing, but building a world class business development organization is a whole different ball game. From motivating your team to follow a unified process to aligning your sales and marketing teams, creating a business development engine is just as much art as it is science.
So, how can you set up your business development team to maximize their success?
This is the question I asked our very own Angela Hamilton, HubSpot Growth Specialist at Pipeline Ops.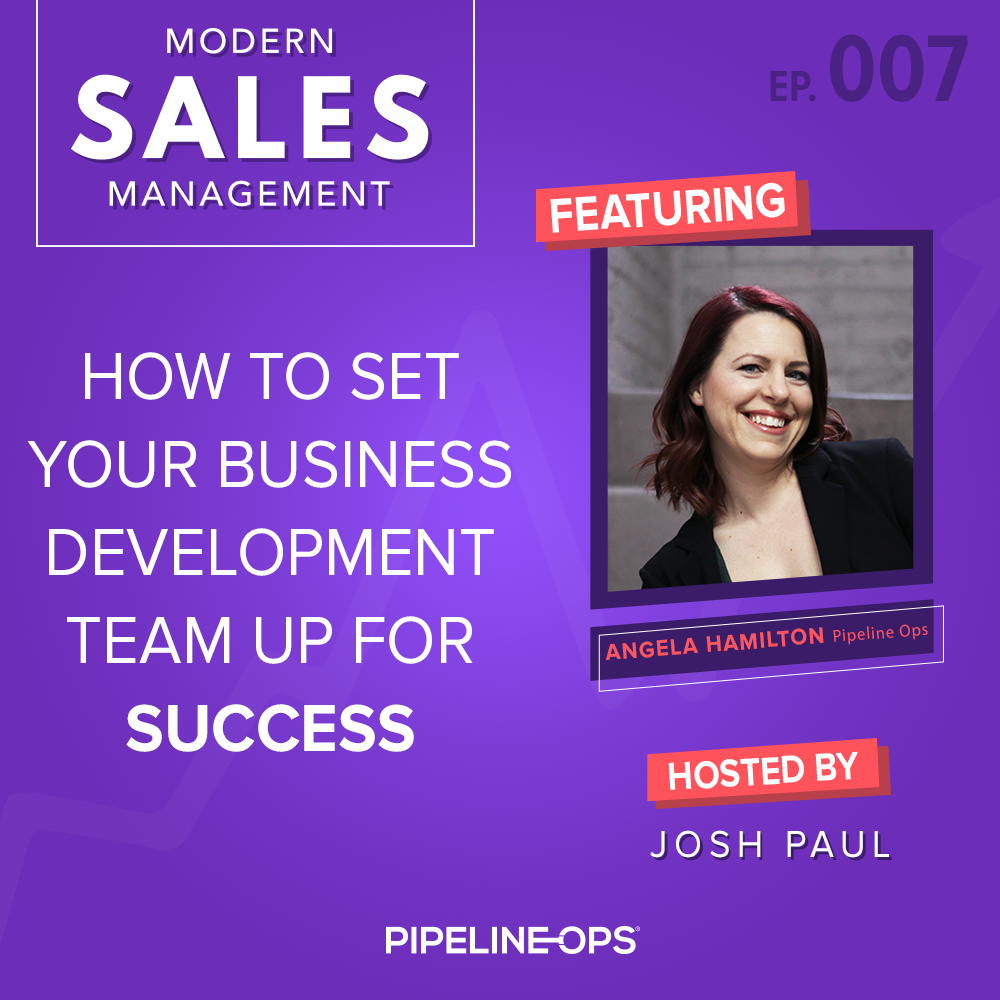 Angela draws on years of experience building business development and sales teams to share actionable tips managers can implement today to best align their teams for revenue growth and scalability.
Other topics discussed in this episode include:
How sales managers can teach sales reps to build, use, and grow their skill sets
Why a "helping people first" mentality is more important than a "selling" mentality
How the alignment of sales and marketing can make all the difference in your business development plan
What kinds of systems sales managers need to have in place to best serve their sales teams
Why hiring is only the first step in cultivating a talented team (hint: coaching and mentoring are the next steps!)
How the business development landscape has changed within the past few years
Why buyers are more informed now than ever and how this affects sales training, tools, and processes
What are common mistakes sales managers make and how to prevent them
How to get everyone on your team following the same playbook
How to leverage reporting and metrics technology in the fight against micromanagement
Why the buyer is more important than what you're selling and how to teach your salespeople to put the buyer first
What is the best way to introduce a new process to an existing/experienced team
Tips on transitioning a casual conversation into a buying conversation
What sales and marketing alignment looks like and how to achieve it
What executives can do to best serve business development teams
Learn more about Angela and her work by connecting with her on LinkedIn.
You can subscribe and listen to all episodes of the Modern Sales Management podcast on your favorite podcast app or by visiting ModernSalesManagement.com.