Tried and true sales and marketing strategies went out the door in 2020 when teams all over the world were forced to quickly adapt to remote environments, new technologies, and savvy customers. Now that the dust has somewhat settled, executives are focused on creating sophisticated sales and marketing systems that will best prepare their teams for what lies ahead.
I talked with Dale Miller, Global Sales Director at OK International, about building a next-generation sales and marketing system on this episode of the Modern Sales Management podcast.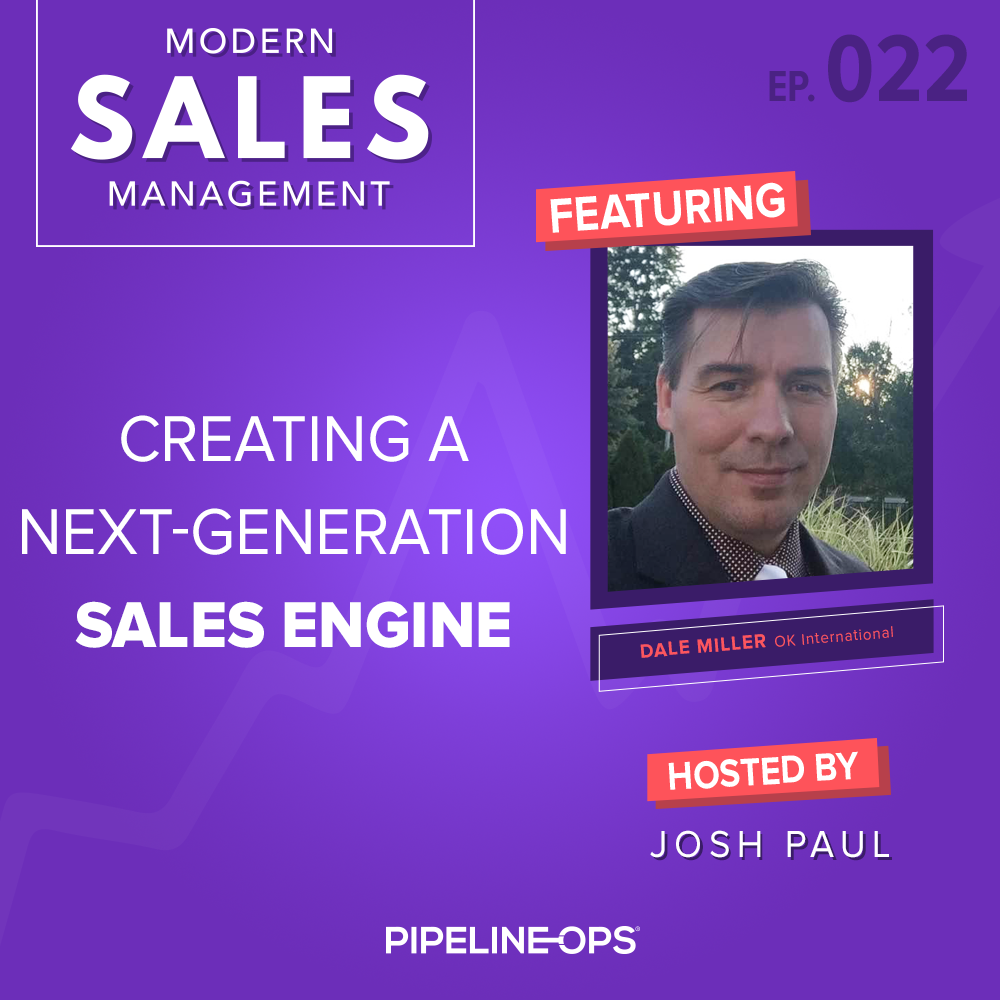 With several decades of sales and sales management experience across various industries, Dale shares exceptional insights about what it takes to succeed in our current climate. More specifically, he explains his four-part sales and marketing strategy/framework that has a proven track record of growing market share and increasing sales revenue.
We also discuss:
How sales and marketing teams can best adapt to our new normal
How customer engagement has changed over the past year and how to embrace the newest challenges
Why automated marketing should be a key part of your sales strategy in 2021
Tips on delivering value quickly and efficiently in your new and improved sales process
COVID-19's effect on sales teams, leaders, workloads, and closing rates
Ways to keep your sales team focused on what matters most (hint: the projects that move the needle)
What a "true CRM" is and how you can use this tool to help your sales and marketing teams drive revenue
How to both maximize and optimize your CRM to the best of its ability
Why real time data is so important to your sales and marketing strategy
How product education/content can help you gain loyal customers
Why keeping your value proposition front and center throughout your customer's journey is so key and how to do just that
How to use your CRM to personalize leads and provide targeted messaging throughout your sales funnel
Tips on building useful sales dashboards that highlight exactly what drives your business
How to systematize a customer acquisition technology for your unique business/industry
What the future holds for sales and marketing automation technology and how to harness its potential
Learn more about Dale's four-pillar framework by connecting with him on LinkedIn.
Subscribe and listen to all episodes of the Modern Sales Management podcast on your favorite podcast app or by visiting ModernSalesManagement.com.