Startup SaaS companies face abundant opportunities and tremendous risks when it comes to scaling revenue. Without high fixed overhead and fulfillment costs, SaaS leaders can direct more capital toward marketing and sales. However, if their sales and marketing processes aren't streamlined and optimized, all that money will quickly go to waste and their investors will walk.
We talked about the complexities of driving SaaS sales revenue with Kevin Mead, Owner of Salestream, on a recent episode of the Modern Sales Management Podcast.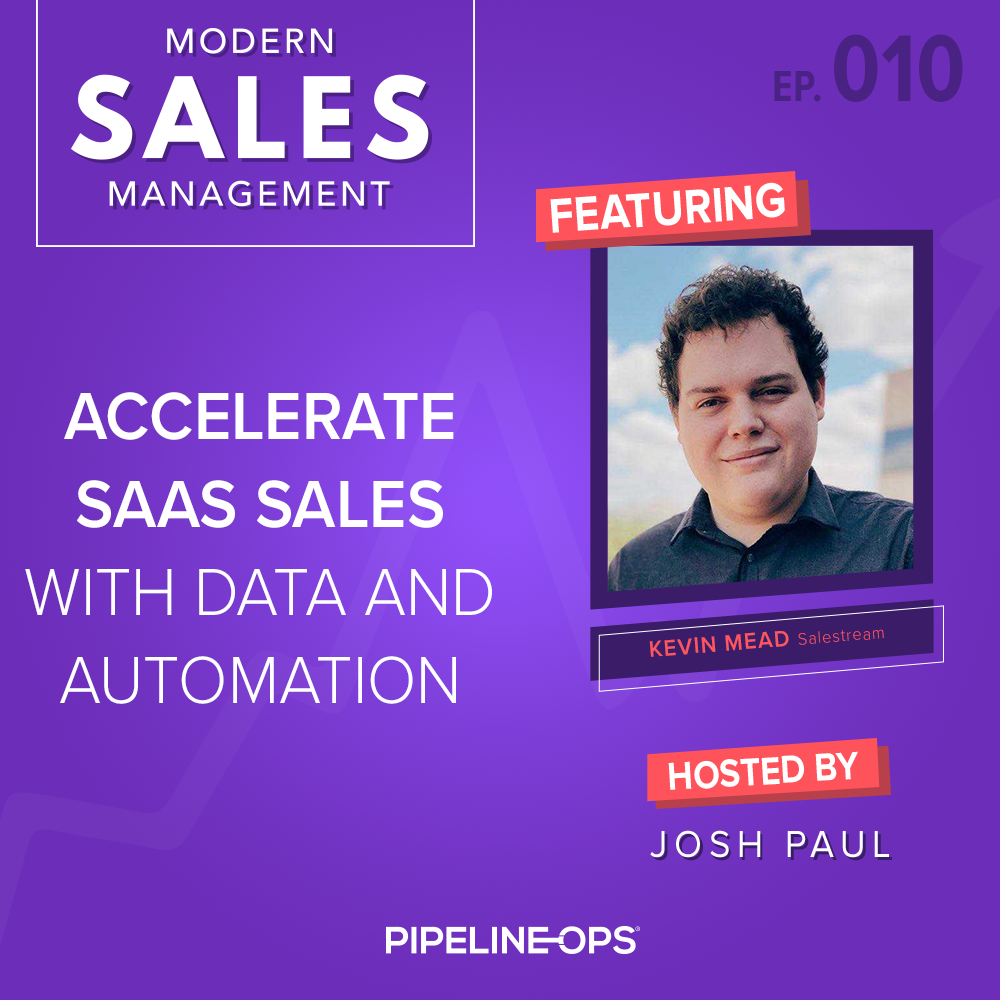 With an academic background in computer science (coding) and professional experience in sales and marketing, Kevin offered a unique perspective in sales leadership and process optimization. He emphasized the importance of aligning your sales and marketing teams and shared tips on improving the sales process using data and automation.
Our discussion also covered:
How marketing can best meet the needs of people before sales becomes involved
What sales and marketing alignment (smarketing) looks like in a SaaS company
Why the sales process itself is more important than the size of your sales team
How inbound leads can cut the sales cycle by 50%
How coding can be used to scale revenue at SaaS companies
Why marketers should learn the commission structure of their company's sales team
How to create a CRM that is a tool for your sales reps and not an obstacle
How to ensure the success of your entire sales team (vs. having one top performer and a few average salespeople)
Why HubSpot is a double-edged sword and how to maximize its potential for your business
How to build a steady flow of inbound revenue
What are common pitfalls that sales leaders face
How to make the most of every hour of your sale team's day
Connect with Kevin on LinkedIn and learn more about his work by visiting his website.
Subscribe and listen to all episodes of the Modern Sales Management podcast on your favorite podcast app or by visiting ModernSalesManagement.com.