Technology is continuously improving the sales landscape, but the overload of options and information can seem daunting to even the most versatile sales leaders.
While they understand that AI-driven insights and relevant data based on machine learning can be valuable tools, top revenue executives also know that sales and CRM processes must be as simple as possible so that reps can sell quickly and easily.
Fortunately, there are ways to harness the power of enhanced data without bogging down your sales reps with complicated tasks. I discussed some of these methods with Howard Brown, Founder and CEO of ringDNA, during an episode of the Modern Sales Management Podcast.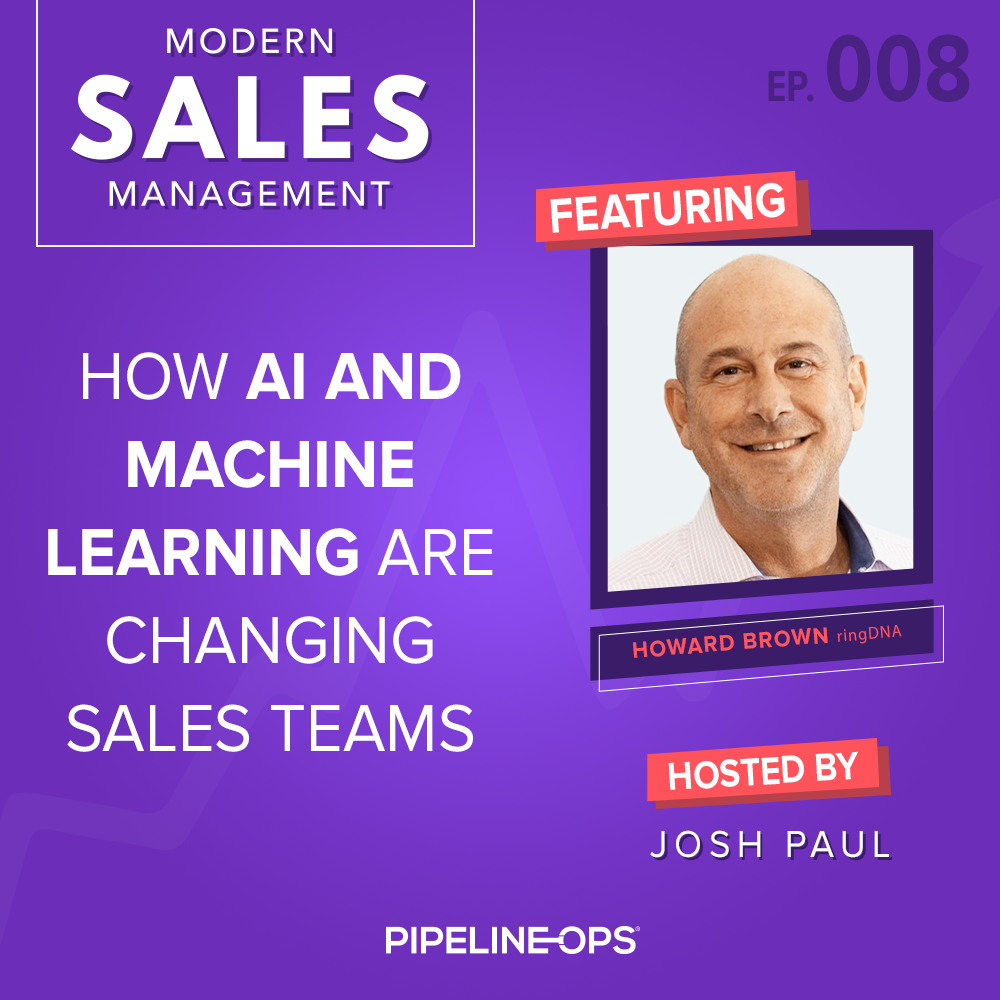 Howard shared valuable information about how sales leaders can leverage AI and machine learning to simplify the sales process for reps.
Our conversation also covered topics such as:
How sales teams have shifted in the past few years
Why new data can be intimidating to a sales team and how to distribute it in the most efficient and actionable way
How to turn "big data" into "little data"
Why insightful data is crucial to your sales team
How to evaluate sales technology and know if it's right for your business
Why the best technology allows humans to be lazy
How sales leaders can become great coaches
Why technology is important, but the customer is still #1 in sales
How AI and machine learning can help sales reps perform better
What role leadership plays in the introduction of a new sales tool set
How to find the right sales reps
How to increase sales productivity with hyperfocus
Why using technology to track sales performance is about continuous improvement and not about micromanagement
How machine learning and AI are changing sales organizations
How social media is making everyone a journalist and what this means for your sales strategy
How the sales landscape is changing and how sales leaders can best prepare for the future
Learn more about Howard and his company, ringDNA, by connecting with him on LinkedIn.
Subscribe and listen to all episodes of the Modern Sales Management podcast on your favorite podcast app or by visiting ModernSalesManagement.com.