Companies everywhere found themselves ill-equipped to handle 2020's barrage of pivots, curveballs, and pitfalls. Sales enablement, the discipline of providing real-time lead intelligence, more efficient processes, and shareable content to your sales team, became a major differentiator in many industries.
Arming your sales team with the proper tools and processes to face the uncertain future is what sales enablement is all about, but this strategy can be particularly difficult for startups. We talk about the challenges and opportunities of sales enablement for startups with Amy Looper, Founder of Relativity Consulting, in this episode of the Modern Sales Management podcast.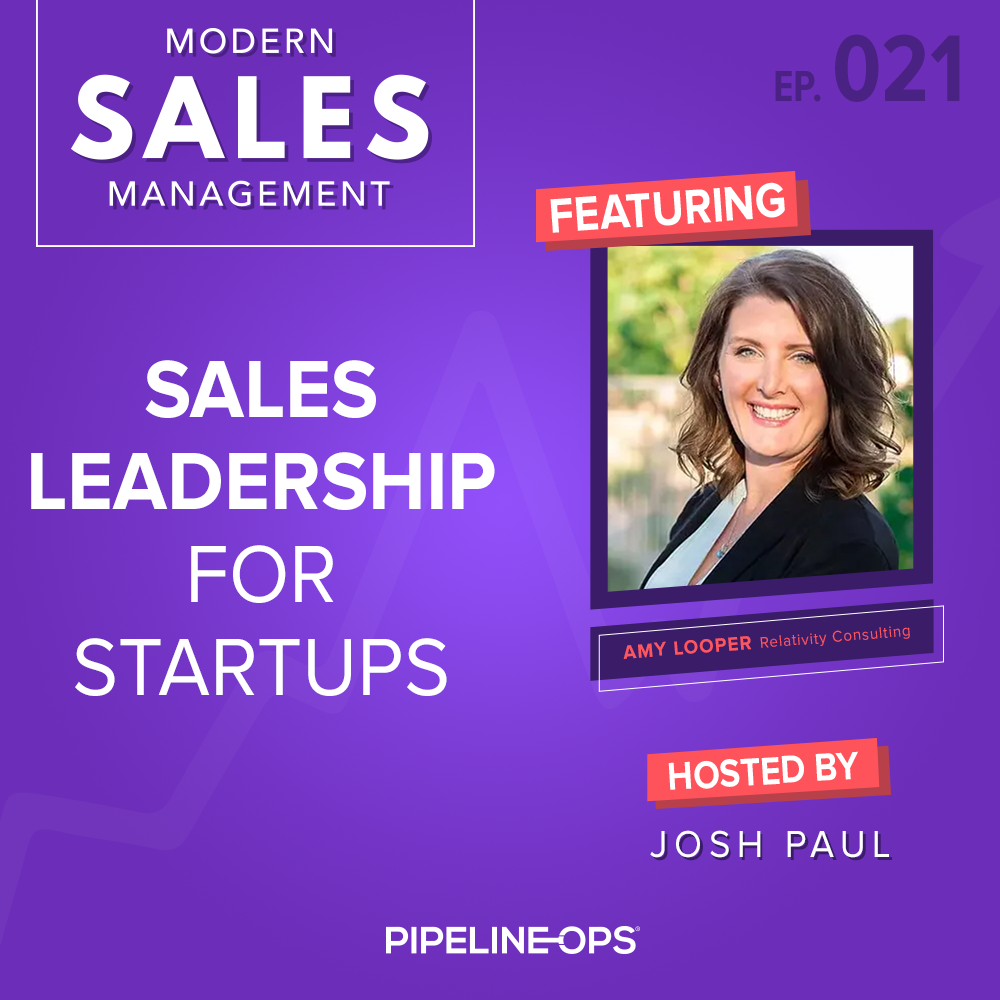 Amy's company specializes in sales advisory and enablement services for innovative technology companies. She feels that utilizing the right sales content, processes, and enablement tools will be the key to your company's success in 2021.
Our discussion also covers:
How to focus on the right processes to make sales easier for your team
Why sales managers in the tech space need to be liaisons between the sales and technology teams
How to help your startup sales team overcome common barriers and pitfalls
Tips on setting benchmarks and focusing on the right metrics to grow sales revenue
How to seize the biggest opportunities in the startup world of sales
Why startup buying and selling cycles can be so complex and how to cut through the noise on your path to success
How to build a sales infrastructure that is designed to support your best possible outcomes
Tips on sales team evaluation and development
How to dial into your buyer and serve them continuously throughout the pre-sales and post-sales process
How to determine if your startup is ready to hire a salesperson or team
Sales forecasting tips and tricks
How to test your client's commitment to make sure you're focusing on your ideal customer
How to identify the benchmarks in your startup's sales process that indicate it's time to invest in sales leadership and development
Why aligning your sales and marketing team should be a blue chip strategy for your company in 2021
Learn more about Amy's company by visiting its website or connecting with her on LinkedIn.
Subscribe and listen to all episodes of the Modern Sales Management podcast on your favorite podcast app or by visiting ModernSalesManagement.com.