Most CEOs have a vision or value proposition that is the backbone of their company and corporate strategies. Quite frequently, however, that value proposition isn't communicated to or followed by the sales team (and other important departments).
Value proposition misalignment and confusion can wreak havoc on your growth plan as departments market to the wrong customers, work towards different goals, and use the wrong tools and messaging to sell products and services that they don't fully understand.
We talk with Angela Rakis, Founder of Metis Sales Solutions, about bringing the c-suite and sales teams together to work towards a shared value proposition in our newest episode of the Modern Sales Management podcast.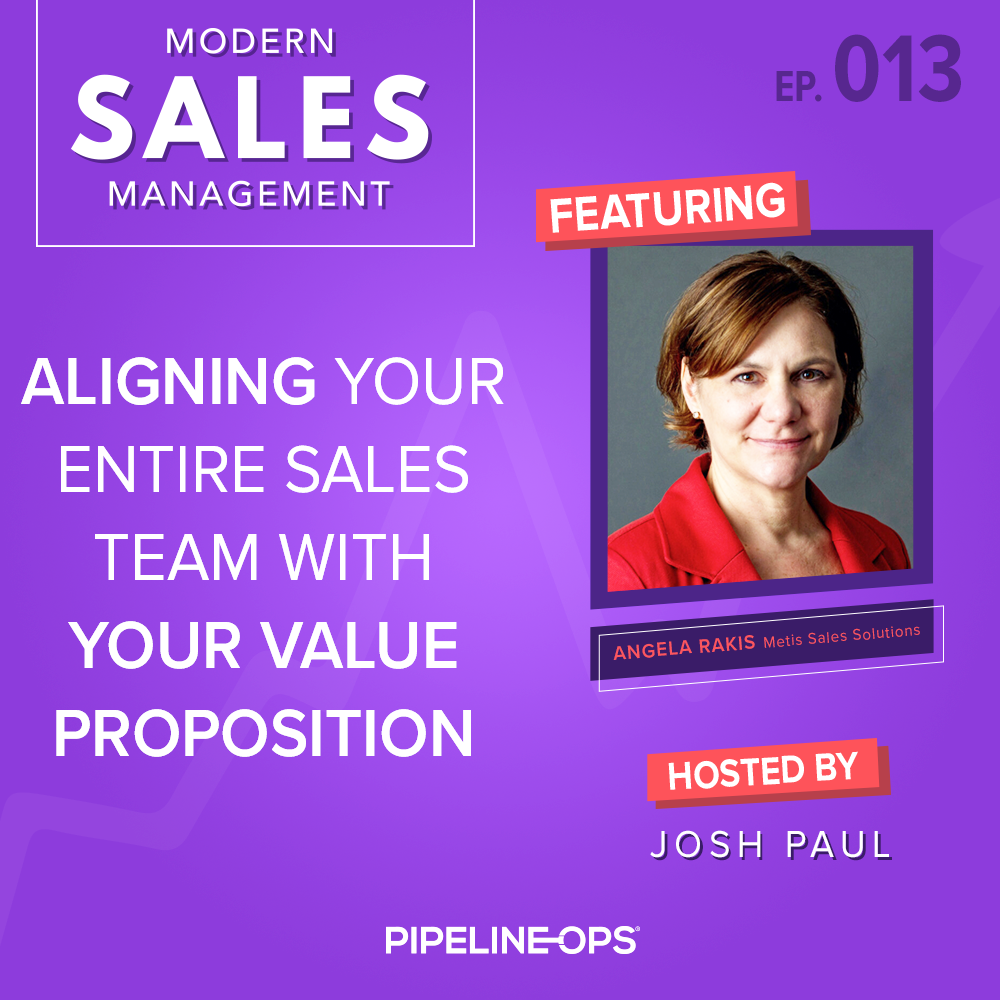 Angela has over 20 years of experience selling for companies like IBM and Xerox and now she consults with smaller companies to create sales plans, find customers, and grow sales.
Angela and I also discuss:
Why there is often a disconnect between operations and sales and how to avoid it
Troubleshooting tips for companies with low sales revenue
What are common roadblocks to value proposition adoption and how to overcome these challenges
Pointers on getting executives and sales teams to work well together
How to create a sales system that produces predictable revenue
Why referrals are more important than ever
How to leverage your network to win target accounts through referrals
Tips on creating a referral partner network to drive sales revenue
How to create a sales playbook that will be adopted company-wide
Why the sales playbook is not just for your sales department and how to get all hands on deck to help your sales team
Why role-playing is a forgotten tool in sales and how to leverage this strategy to push your company's value proposition
Insights on how executives can attract and retain top talent
How to align your KPIs with your CRM and sales playbook
How sales is changing and how you can stay ahead of the curve in 2021 (and beyond)
Connect with Angela on LinkedIn and learn more about her company by visiting her website.
Subscribe and listen to all episodes of the Modern Sales Management podcast on your favorite podcast app or by visiting ModernSalesManagement.com.