Being a successful salesperson doesn't necessarily mean you'll make a great sales manager. After all, the customer-centric skill set that helps you close deals is much different than the team-focused skills needed to coach, motivate, and inspire a diverse group of salespeople.
We talk about effective sales management tactics and sales rep coaching techniques with Chris Jordan, Vice President of Sales at CampusLogic, on a new episode of the Modern Sales Management Podcast.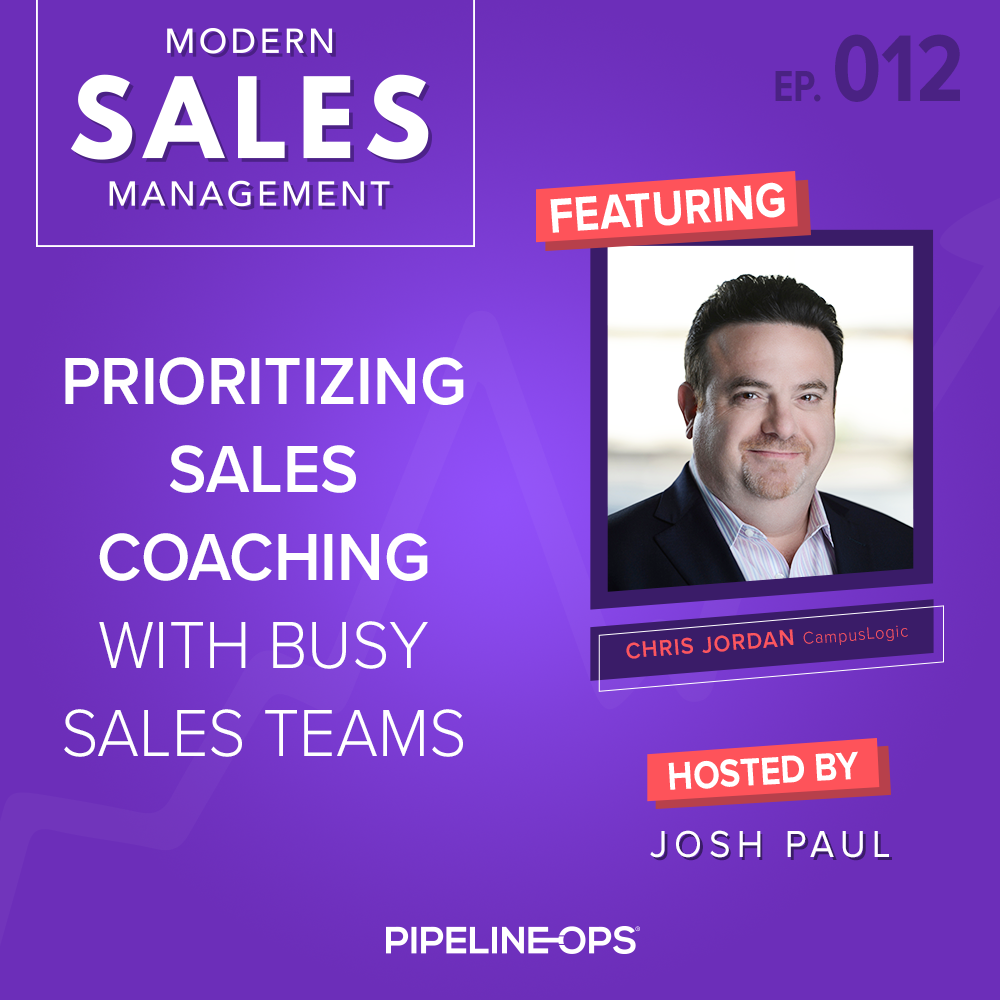 Chris has led sales teams of various sizes across multiple industries and shares valuable insight on building and managing successful teams. He emphasizes that personal development is just as important as pipeline development when it comes to motivating your sales team and driving revenue.
Our conversation also includes:
Effective sales coaching frameworks and philosophies
How to use sales team assessments/evaluations to develop salespeople and leverage their strengths
Actionable tips for improving 1:1 sales meetings
How to set realistic sales goals/quotas for your salespeople
Measuring sales rep success through pipeline development and forward progression
Why some sales reps have trouble talking about money/pricing with customers and how to help them overcome this hurdle
Helpful interview tips when evaluating a prospective salesperson for your team
What are some common challenges sales managers face when it comes to hiring and how to combat these issues
How to encourage your sales team to follow the same sales process without killing their individualism
How to evaluate your sales pipeline to account for an individual rep's strength and weaknesses
How remote sales is changing sales leadership techniques
What "Zoom fatigue" is and how you can re-energize your team when they hit a plateau
How to embrace communication technologies (i.e. Microsoft Teams, Slack, Flock, etc.) to maintain connection on a remote sales team
Why you should end every sales rep 1:1 with two questions: "How can I help you?" and "How can I make your life better?"
Connect with Chris on LinkedIn or follow him on Twitter.
Subscribe and listen to all episodes of the Modern Sales Management podcast on your favorite podcast app or by visiting ModernSalesManagement.com.